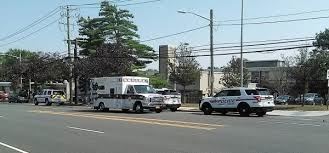 $675,000.00 RECOVERY FOR PEDESTRIAN STRUCK IN CROSSWALK
For over 60 years our firm has been representing the rights of seriously injured NY's throughout NYC and Long Island. This includes victims of cars crashes and pedestrians crashes.
This week Cathy Flanzig-Harkins obtained a $675,000.00 recovery for a 68 year old woman who sustained a severe leg fracture while crossing at an intersection in Pt. Washington, NY. Our client was crossing in the crosswalk and with the light in her favor when she was struck mid-crossing.
The Defendant driver alleges that this 68 year old woman "ran" out in front of her car and he was unable to stop. Obviously this could not be proven at trial and the evidence, including an independent eye witness, rebutted this claim. The case was settled in the Supreme Court, Queens County for $675,000.00 just prior to trial.