MVAIC Claims-Uninsured Drivers
The Motor Vehicle collision Indemnification Corporation (MVAIC) was created to pay benefits to automobile crash victims, pedestrians, or cyclists who were injured by an uninsured vehicle. MVIAC provides both no-fault benefits up to $50,000.00, as well as the available coverage for up to $25,000.00 per person injured in a crash.
Filing a claim through MVAIC is a method to make a recovery if you are involved in a crash and neither you, nor anyone in your household owned a vehicle at the time. MVAIC also applies if coverage is denied or disclaimed, the collision was a hit and run, it involved a stolen vehicle, or the owner did not give driver permission to use the car (denial of permissive use).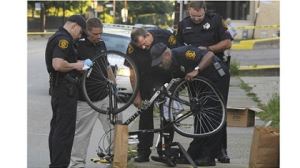 The requirements for MVAIC benefits are:
You were involved in a motor vehicle crash in New York.
You were a resident of New York when the crash occurred. Under special circumstances, residents of other states may be eligible for MVAIC benefits. If you were not a resident of New York when the collision occurred, and you have questions pertaining to eligibility, please contact MVAIC by phone at (646)205-7800, or via email at HelpDesk@mvaic.com.
You have no other automobile insurance available to you. If you or any of your household relatives own an insured motor vehicle, you will be required to file a claim with that insurance company to see if you are covered under that policy for benefits.
You were NOT the owner of the uninsured vehicle that was involved in the crash.
You were NOT the spouse of the owner of the uninsured vehicle, or a passenger in that uninsured vehicle.
Additionally, there are time frame requirements that must be adhered to. If these timeframes are not met, your eligibility could be affected...
The motor vehicle collision must be reported to the Police (Peace Officer) within 24 hours of the accident occurring.
A Notice of Intention (NOI) is submitted to MVAIC within 90 days of the collision, if the accident was with a Hit & Run or unidentified motor vehicle.
A Notice of Intention (NOI) is submitted to MVAIC within 180 days of the collision, if the accident was with an identified motor vehicle.
MVAIC may require you to provide a Bicycle Crash Claim form, in addition to the Notice of Intention claim forms
The requirements above are set forth in Article 52 of the New York Insurance Law:
It is imperative that you Report the collision within 24 hours, or as soon as reasonably possible, or you may not be able to make an MVIAC claim, especially if it is a "hit and run" accident.
---
If you need to make a MVAIC claim, we would highly suggest contacting a lawyer, as the rules involved in the claims process are highly technical and you need court approval to start a lawsuit against MVIAC.
---
Real People, Real Stories
Read What Our Past Clients Have to Say About Us
Daniel s a truly amazing person, honest, & a great human being.

Sameh E.

You will not find better than Cathy Flanzig!

David C.

Dan & his team were great & all was resolved favorably.

Michael K.
New York Bike Lawyers The Flanzig Difference
Leaders in the Safe Streets Movement

Committed Advocates for New York Cyclists

Top-Rated New York Attorneys

Dedicated to Helping Cyclists
Representing the Rights of Seriously Injured Cyclists
A Nationally Recognized Firm
Whether you have questions or you're ready to get started, our legal team is ready to help. Complete our form below or call us at (866) 352-6944.