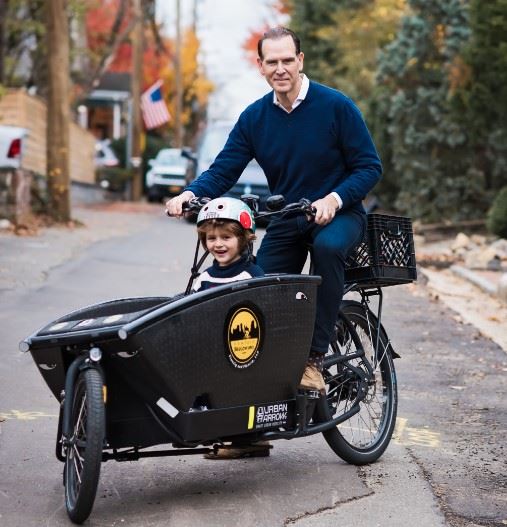 ​Something that is common in the rest of the world had remained controversial in New York for the past decade. That is the use, ownership, and sale of electric bicycles—more commonly known as e-bikes. For the past decade, they remained illegal in New York City, whereas the rest of the State failed to address the legality of their use. While they were technically never "legal" they were also technically never "illegal"—they just remained in a grey area without any clear definition of their use. However, in April, 2020, all that changed and the law now permits New Yorkers to ride e-bikes throughout the State. New York City soon followed suit passing similar legislation for the use, sale and operation within the City.
Partner Daniel Flanzig has been working with the New York Bicycling Coalition for the last 8 years to help legalize e-bikes in New York. This, in addition to being the owner of two electric bike himself, makes him extremely familiar with the rules, use and value of an e-bike.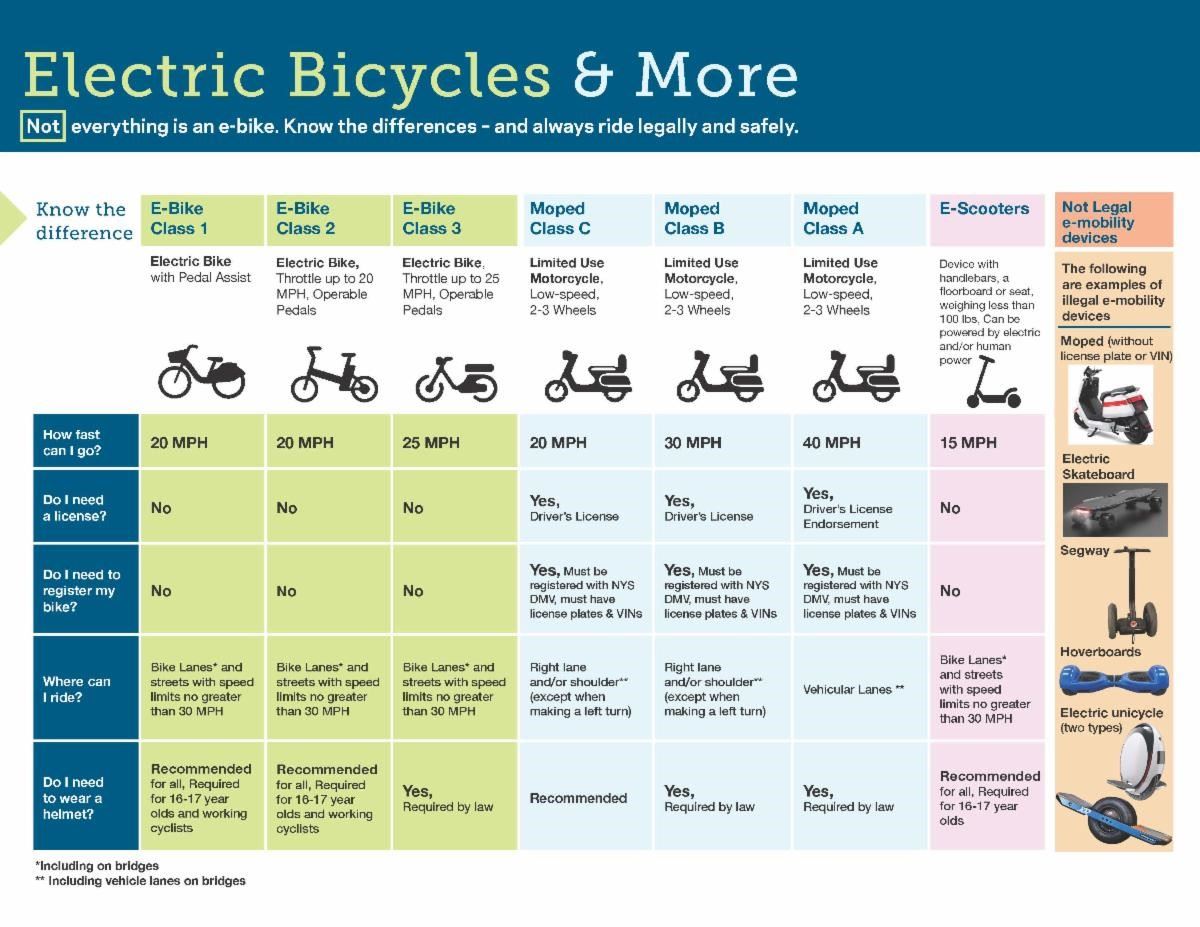 What Is An E-Bike & Why Do People Want to Ride Them?
E-bikes are bicycles equipped with a small motor, usually 750 watts, that assists a cyclist's forward movement. While many cycling purists don't believe them to be bikes, there are equally as many people who love their e-bikes. E-bikes provide access to cycling for people who may not have the physical ability to ride a bike. An e-bike offers access to steep roads that may be too difficult an assent for those on a traditional bike. It allows friends and significant others to join each other on rides when one may be a stronger rider than the other. And, to be honest, they are just fun to ride.
What Changed in New York?
The budget language created three classes of e-bikes:
Class 1 is pedal-assisted with no throttle;
Class 2 is throttle-assisted with a maximum speed of 20 mph;
and Class 3 is throttle-powered with a maximum speed of 25 mph.
Helmets would also be required for riders of Class 3 e-bikes. For further clarification, "throttle bikes" have a lever or throttle that allows the bike to be propelled forward without pedaling. The motor on a "pedal assist" bike only activates once the rider starts moving. It is important to know that the new law prohibits operation by anyone under the age of 16. It is now also illegal to operate an e-bike while intoxicated.
If conforming to the above classes, E-bikes are treated like a bicycle. If involved in a crash with a motor vehicle you will be entitled to no-fault benefits. A lawsuit for pain and suffering will also be the same as that involving a non-motorized bike.
Common Causes of E-bike Accidents
There are a variety of ways that accidents can happen involving an e-bike or e-scooter in New York.
Road Defects
There are numerous road hazards on New York roads and streets from uneven surfaces, debris in the roadways, and potholes. Any of these hazardous or dangerous conditions could cause an e-bike rider to collide with a motor vehicle or pedestrian, or to be thrown to the ground.
Crashes with Motor Vehicles
E-bikes riders involved in cash with a car, truck, uber or other commercial vehicle are much more vulnerable if involved in a crash than those in a car When e-bike riders, especially delivery workers are navigating traffic, oftentimes, the drivers of these other vehicles simply do not see them when they are either changing lanes or making a turn.
"Doored"
In many cases, when e-bike riders are either riding in between lanes or riding between an active lane of traffic and a parked line of cars, a motorist will simply open the door to their car without looking for an oncoming e-bike or e-scooter, causing a catastrophic accident. "Doorings" most often occur by Taxi's and other ride share vehicles.
E-bike Injuries:
With New York joining the ranks of other cities that have legalized the use of e-bikes, there is also a greater likelihood that they will have the occurrence of severe injuries as well.
These injuries can include:
Traumatic brain injuries
Fractures of the skull, face, arms, legs and pelvis
Cerebral Concussions
Cervical and Lumbo-sacral spine injuries
Internal injuries and bleeding
Lacerations that cause scarring and disfigurement
Death
What Are Other Disadvantages of Electric Bikes?
Although there are many conveniences that come with electric bikes, like being able to get you from point A to point B faster and increasing your metabolism and core strength, there are also a number of disadvantages that consumers should note before taking one of these bikes for a spin. For one, of the 245 million injuries reported in a study conducted in 2017 by the United States Consumer Product Safety Commission's National Electronic Injury Surveillance System, there were 3,075 e-bike injuries. This means there were .18 injuries per 10,000. In addition to the potential dangers, we have heard the following complaints about electric bikes:
They are expensive (typically double the price of a standard bicycle) and they are expensive to repair.
They take a long time to charge and the battery has a short lifespan.
They are heavy and difficult to transport.
The resale value of e-bikes is low.
Their manufacturing is not environmentally friendly.
The parts are complex and more specialized.
The legal status is nebulous.
The weight limit is usually set between 220-300 pounds, meaning they are not safe for all consumers to ride.
---
If you were involved in a crash on your e-bike, you have a right to seek compensation for your medical expenses, damage to your bike, and for your pain and suffering. Call the team at (866) 352-6944 or contact us online to find out how our legal services can help.
---
Real People, Real Stories
Read What Our Past Clients Have to Say About Us
Daniel s a truly amazing person, honest, & a great human being.

Sameh E.

You will not find better than Cathy Flanzig!

David C.

Dan & his team were great & all was resolved favorably.

Michael K.
New York Bike Lawyers The Flanzig Difference
Leaders in the Safe Streets Movement

Committed Advocates for New York Cyclists

Top-Rated New York Attorneys

Dedicated to Helping Cyclists
Representing the Rights of Seriously Injured Cyclists
A Nationally Recognized Firm
Whether you have questions or you're ready to get started, our legal team is ready to help. Complete our form below or call us at (866) 352-6944.