Crashes with Trucks and Tractor-Trailers
Crashes With Trucks and Tractor-Trailers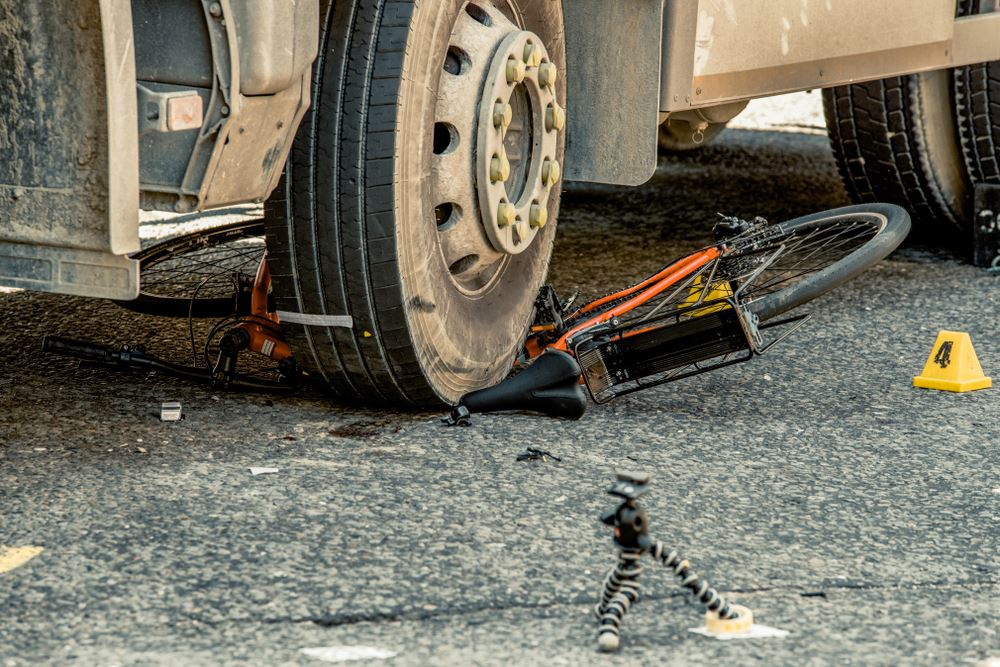 Trucks and tractor-trailers in Manhattan, Brooklyn, the Bronx, and Queens have been and continue to be a threat to New York cyclists and pedestrians. Although commerce continues to demand delivery of goods in our City, many of the operators of these large vehicles fail to operate them safely causing serious injury or death. These dangers continue to be caused by the failure of the trucks to pass at a safe distances or more commonly, by turning across traffic and failing to yield the lawful right of way of a cyclist or pedestrian.
Our firm recently resolved a claim for $900,000.00 for a cyclist struck in Manhattan by a turning tractor trailer that failed to yield the right of way. We have also recover $250,000.00 for a cyclist struck by a Federal Express truck operating on the west side of Manhattan that also failed to yield the right of way while turning across traffic and seriously injured a cyclist. We have handled and continue to handle multiple bike and pedestrian crashes caused by negligent truck drivers and the companies that hire them.
Although we continue to see them, 53' or longer tractor trailers are prohibited in NYC without the issuance of a special permit. Per Section 385 of the Vehicle & Traffic Law, a 53-foot trailer is allowed only limited travel through New York City to reach destinations on Long Island, using the following routes:
I-95 - from Bronx/Westchester County line to I-295;
I-295 - from I-95 to Throgs Neck Bridge to the Long Island Expressway (I-495)
I-495 - from I-295 to Queens/Nassau County line
Under New York City Traffic Rule 4-15(i), total vehicle length must be 55' or less, this includes cab and trailer. 53-foot long trailers are not allowed to make pick-ups or deliveries in any of the boroughs of New York City, absent a permit from the DOT. To see trucks violating this rule on a daily basis just look on twitter @illegal53NYC to see violations occurring.
If you or a loved one have been seriously injured by a truck or tractor-trailer in New York City including Brooklyn, Manhattan, the Bronx, Queens or Staten Island as well as Nassau, Suffolk or Westchester contact us for a free consultation.
---
If you or a loved one has been involved in a bike crash, struck while a pedestrian, or otherwise involved in a crash or collision with a N.Y.C. taxi cab, contact us today for a FREE consultation.
---
Real People, Real Stories
Read What Our Past Clients Have to Say About Us
Daniel & his team handled all the legal heavy lifting & logistics so that it wouldn't be burden.

Kathryn L.

Daniel s a truly amazing person, honest, & a great human being.

Sameh E.

You will not find better than Cathy Flanzig!

David C.
New York Bike Lawyers The Flanzig Difference
Leaders in the Safe Streets Movement

Committed Advocates for New York Cyclists

Top-Rated New York Attorneys

Dedicated to Helping Cyclists
Representing the Rights of Seriously Injured Cyclists
A Nationally Recognized Firm
Whether you have questions or you're ready to get started, our legal team is ready to help. Complete our form below or call us at (866) 352-6944.