Scooter and Vespa Crashes
New York City Scooter, E-Scooter, E-Bike and Vespa Collision Lawyers
$3,000,000.00 Dollar Recovery obtained by Flanzig and Flanzig for Vespa Crash Victim
As New York bike and pedestrian crash lawyers we are often asked, "Do you handle other type of two wheeled accidents?" The Answer is YES. We have extensive experience in handling motorcycle, vespa and scooter, e-scooter, verve and all other alternative transportation crashes. We have done so for years throughout Manhattan, Brooklyn, Queens, and Long Island.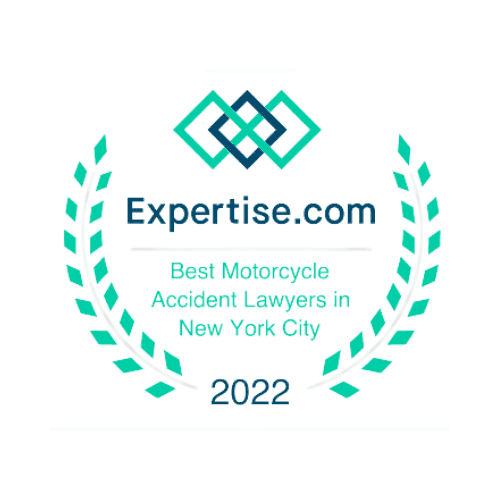 In and around New York City, Brooklyn, Queens, and Long Island, scooters, e-scooters, e-bikes, and Vespas have increased in popularity. New Yorker's love to find, restore, and ride vintage Vespas and other European scooters. The newer models now reach greater speeds than their 70's ancestors, creating a new level of excitement in riding. E-Scooters, E-Bikes, Scooters and Vespas can be a fun way to get around town, beat traffic, and save on the expense of owning a car in New York.
Also like motorcycles, scooters and Vespas come in a variety of engine sizes, and can reach great speeds. Riders in New York require at a minimum, a drivers license, and if the vehicle is large enough, a motorcycle operator's license. Unfortunately, like motorcycles, scooter and Vespa riders are at risk for serious injury when a crash occurs. Riders are not afforded the same protection of being surrounded by steel, as they would be in a car or truck crash.
Commonly, accidents to scooter riders occur due to:
Blind Spots
Speeding
Inattentive Driving
Poor Weather or Night driving
Impaired Drivers
Pot holes and Road Defects
Doors opened into lanes of traffic
Low visibility of operators and their bikes
Unlike a car or truck, motorcycle and scooter insurance in New York does not always provide "no-fault" protection under their policies. In New York, if you are involved in a car crash, your insurance company normally will pay your lost wages and for your medical treatment, under the no-fault provision of your policy. With a scooter, Vespa, or motorcycle, this is not the case. A claim must be made against the party that caused your injury, in order to be compensated for your injury, medical bills, and lost wages.
The driver of the motorized scooter may be a person covered under the no-fault law. The issue depends on how the scooter is classified by the DMV. If the scooter cannot travel over 20 MPH, it would be classified as a "Class C" limited use motorcycle with the DMV. In that case, the rider is considered a pedestrian and a "covered person," under the no-fault statute. If the scooter is a Class A (can go over 30 MPH), or Class B (can go over 20 MPH), you may not be considered eligible for no-fault.
By contacting the Dept. of Motor Vehicles, you can determine the class of the scooter.
For More Information on E-Scooters, E-Bike, Scooter and Vespa Law in New York, Click Here
Our experience in handling scooter, Vespa, and motorcycle accidents can help you receive compensation for the damages that you have suffered. There is no fee unless we win, and we can meet you at a place that is convenient for you, such as your place of work, hospital, home, or our New York City and Long Island Offices.
---
If you or a loved one have been hurt or injured in a scooter or Vespa crash due to the negligence or fault of another, call New York Vespa and Scooter lawyers, Flanzig and Flanzig today for your free consultation.
---
Real People, Real Stories
Read What Our Past Clients Have to Say About Us
Daniel s a truly amazing person, honest, & a great human being.

Sameh E.

You will not find better than Cathy Flanzig!

David C.

Dan & his team were great & all was resolved favorably.

Michael K.
New York Bike Lawyers The Flanzig Difference
Leaders in the Safe Streets Movement

Committed Advocates for New York Cyclists

Top-Rated New York Attorneys

Dedicated to Helping Cyclists
Representing the Rights of Seriously Injured Cyclists
A Nationally Recognized Firm
Whether you have questions or you're ready to get started, our legal team is ready to help. Complete our form below or call us at (866) 352-6944.