FREE BIKE LIGHTS FOR DAY LIGHT SAVINGS TIME!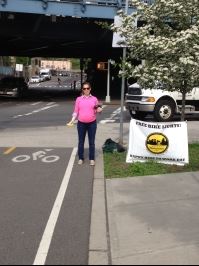 Monday, November 4, 2013 - 8:00am to 9:30am
To get you ready for Day Light Savings Time and your commute in the dark, the Law Firm of Flanzig and Flanzig, LLP, NewYorkBikeLawyers.Com, will be distributing over 250 free bike lights and "Bike Crash Cards" on your morning commute. Find us near theManhattan Bridge in Brooklyn. Stop by and say hello to NYC Bike lawyers, get some free legal advice and your free tri-phase bike light! Ride Safe NYC!
The bike light give away will occur at Sands Street and Nassau Street in Trinity Park at the Bike Entrance for the Manhattan Bridge.
See more at: http://bikenyc.org/event/5553#sthash.yMid1uVp.dpuf