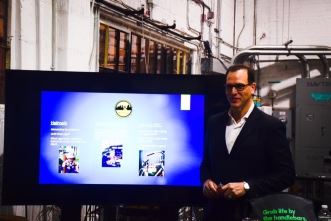 Join us for Bike Law and Brews in The Bronx!

Daniel Flanzig, a NYC Bike lawyer, will teach you what to do to protect yourself on the New York City streets before and after a crash. What are your rights? How do you get your medical bills paid? Who pays for your bike damage and more information that you need to know when you ride the streets throughout our city. Come with questions as there will be plenty of time for Q and A.

Bike Law & Brews is presented by Daniel Flanzig fromwww.newyorkbikelawyers.com with the help of community organizers and cycling advocates Susan Brenner and Ed Mundo. Special thanks to The Bronx Brewery and their staff for hosting us and providing beer specials for attendees.
Whether you're a casual rider or everyday commuter there will be useful information for the next time you head out the door with your bike. Ride safe, be well!