Cathy S. Flanzig
CFlanzig@newyorkbikelawyer.com
Partner Profile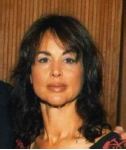 Born: Huntington, NY 1960
College: George Washington University
Law School: Benjamin N. Cardozo School of Law
Admissions
New York Courts, 1987
United States District Courts for the Eastern District of New York, 1995
Memberships
New York State Bar Association
New York State Trial Lawyers Association
Nassau County Bar Association
Nassau Lawyers Association
Nassau-Suffolk Trial Lawyers Association
Women Bar Association of the State of New York
Super Lawyers- NY Metropolitan Region, 2011-2019
Member, Million Dollar Advocates Forum
Member, Multi-Million Dollar Advocates Forum
Top Woman Attorney in the New York Metro Area- 2012, 2016
Appointments
Nassau County Supreme Court Mediator 2004 - present
Biography
Ms. Flanzig has been an active litigator in New York for the past 28 years. Her results continue to be high lighted in the New York Law Journal's annual report of "Top 25 Verdicts and Settlements". Cathy has been named one of " New York's Super Lawyer", a list limited to only 5% of the attorneys in the New York Metropolitan area. In 2016, Ms. Flanzig was included in the list of "The Top Woman Attorneys in the New York Metropolitan Area" for obtaining a record setting result of $3 million dollars for the victim of a motorcycle crash.
She heads up the firm's Mass Tort and Class Action practice including such high profile matters as the Avandia Class Action litigation, the well known Dow Corning Breast Implant Litigation and the infamous 1993 World Trade Center Bombing Litigation. She also headed the plaintiff's steering committee involving the notorious 1993 Colin Ferguson shooting aboard the Long Island Railroad.
Her practice includes many issues that are uniquely significant to women, including failure to diagnose breast cancer as well as the failure to provide adequate security or protection that results in sexual assaults or attacks on women. In addition to practicing general negligence, Cathy concentrates on insurance coverage issues, including Uninsured Motorist and No-Fault Coverage disputes and resolving Medicare, Workers Compensation and Private Health Care Carrier's Medical Liens.

She heads the firm's Appellate Practice and has successfully argued cases in the Appellate Divisions of the State. Ms. Flanzig serves as an official Court Mediator in the Supreme Court, Nassau County.
Published Decisions of Interest
Magness, et al. v. Glandorf, et al., 171 A.D. 2d 652, Appellate Division 2nd Dept (1991)
Worldwide Insurance Group v. Wing, 202 A.D.2d 682, Appellate Division 2nd Dept (1994)
Kelleher IV, etc., v. F.M.E. Auto Leasing Corp., etc., 192 A.D. 2d 581,Appellate Division 2nd Dept. (1993)
Northern Assurance Co., LTD., et al., v. Nick, et al., 203 A.D. 2d 342,Appellate Division 2nd Dept (1994)
Licker, et al., v. Brangan, 177 A.D. 2d 547, Appellate Division 2nd Dept (1991)
Berotte, v. Hiram, et al., 173 A.D. 2d 754, Appellate Division 2nd Dept (1991)