News and Events
For the second year, Flanzig and Flanzig (NewYorkBikeLawyers.com) sponsored the Huntington Bike Clubs Gold Coast Ride. Daniel also had the opportunity to participate in the ride, which traveled through some of the most beautiful landscapes on the North Shore of Long Island. Joining Daniel was both the President and Executive Director of the New York Bicycle Coalition. NYBC was also a sponsor of the event.
Happy "Bike to Work Day New York" 2013
We gave away over 250 Bike lights in under 1 Hour under the Manhattan Bridge! Thanks, Brooklyn Cyclists!!
May 17, 2013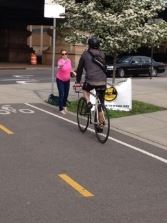 Under the Manhattan Bridge in Brooklyn, NY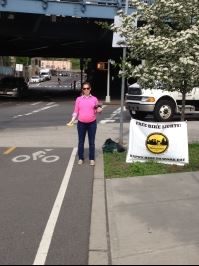 Waiting to give away some more lights!
More Brooklyn Riders getting Free Bike Lights!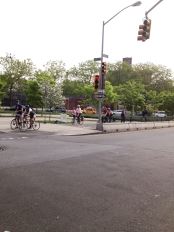 Flanzig and Flanzig Supports Brooklyn Bike Patrol
"Good morning Brooklyn, we want to say thank you to Flanzig & Flanzig LLP. They sent us safety gadgets and hats...."
For those of you who are not familiar with this great organization, read more about it here: http://brokelyn.com/meet-the-dudes-behind-the-brooklyn-bike-patrol/
New York Bike Lawyers get to help #BikeCUNY and Citi Tech College celebrate Bike to Work Day
Last week, New York Bike lawyers got to help #bikeCUNY and Citi Tech celebrate "Bike to Work Day." See the post below from BikeCUNY and its founder Alevtina (Allie) Verbovetskaya.
May means two things to me: National Bike Month and final exams. This year, National Bike to Work Week fell on the same week that finals began at CUNY. I took this opportunity to set up a bike/bikeCUNY table on my campus (City Tech) during club hours: Thursday, May 17, between 12:45 and 2:15 PM.
I couldn't man the table (I was teaching a class from 1 to 2:30 PM) so I just put up a "Take one (of each)!" sign and let the masses have at it. The photo you see here was taken about 30 minutes after I initially brought the table outside the library doors. As you can see, it looked pretty empty even then! (There was a heap of buttons in front of the "take one" sign. In the photo, only two are visible. Everyone loves a button!)
This is what I had available for students to take away:
All that was left when I brought the table in at 5 PM was one lonely map. So while I'm sorry I couldn't be present to give the things away and spread the bike love, I'm very glad that students were interested and felt free to grab up the bike-related goodies.
New York Bike Lawyers handed out over 100 Bike lights in NYC to celebrate Bike Month
Over 100 free bike lights were handed out this morning by New York Bike lawyers Flanzig and Flanzig, LLP. We are looking forward to doing it again. Happy bike Month!
New York Bike Lawyers, Corporate Sponsor for the First Annual
The Usher III Initiative spin-a-athon to raise money and awareness in the fight against Usher Syndrome held at the Sportclub/LA, NY, NY